STEFANIE TURNER
MOVE. CREATE. Inspire.
About STEF
Stef's mission is to provide a supportive and enthusiastic energy towards health and fitness that inspires her students to lead mindful, calm, health filled and happy lives!


Whether performing around the world in professional Musical Theatre, being a fitness influencer and trainer for 'Nike', or training clients at her St Kilda, Melbourne based boutique fitness studio, 'Performance Pilates & Yoga', one thing is certain; Stef loves sharing her passion for beautiful movement through health and fitness education.


Stef's love of health and fitness was born out of a desire to forge a career as a professional dancer. Complimenting intensive performing arts training with Pilates and Yoga became critical in helping her reach fitness goals specific to excelling as a performing artist and dancer.


While injury prevention and rehabilitation became some of Stef's top priorities in training, some major life events also saw her turn to Yoga as a way of coping with the stresses of personal tragedy and to build up her resilience and self-confidence.


Born and raised in Melbourne, Stef's passion for beautiful movement has taken her on a journey across the globe and has been a driving force in all facets of her career. For the past 13 years she has been doing what she knows best; moving her body and helping others move theirs in a beautiful way.


From beginners to Professional Athletes, Stef's mission is to facilitate the fitness journey of each individual that practices in her class.
CORPORATE HEALTH AND WELLNESS
Stef and her team at Performance Pilates & Yoga, are fully equiped to run on-site classes at your workplace. Current clients include: Rialto Towers, Nike Head Office Australia, Pricewaterhouse Coopers Melbourne, and Retail Prodigy Group. Contact us to discuss a health and wellness class or program at your workplace today: stef@performancepilatesandyoga.com or on 0425766552.
ChOREOGRAPHY
If you need movement at an event, concert, party or just for fun, consider it taken care of.
Including music and movement at your event can really bring it to life and move your audience or clients in a way nothing else can!
Whether it be purely for entertainment, for bringing a product to life, or both, Stef can help turn your ideas into reality and give any event soul and emotion and drive a lasting impression on clients and audiences.
Contact us for more information today: stef@performancepilatesandyoga.com or on 0425766552.
HEALTH AND WELLNESS RETREATS
COMING SOON!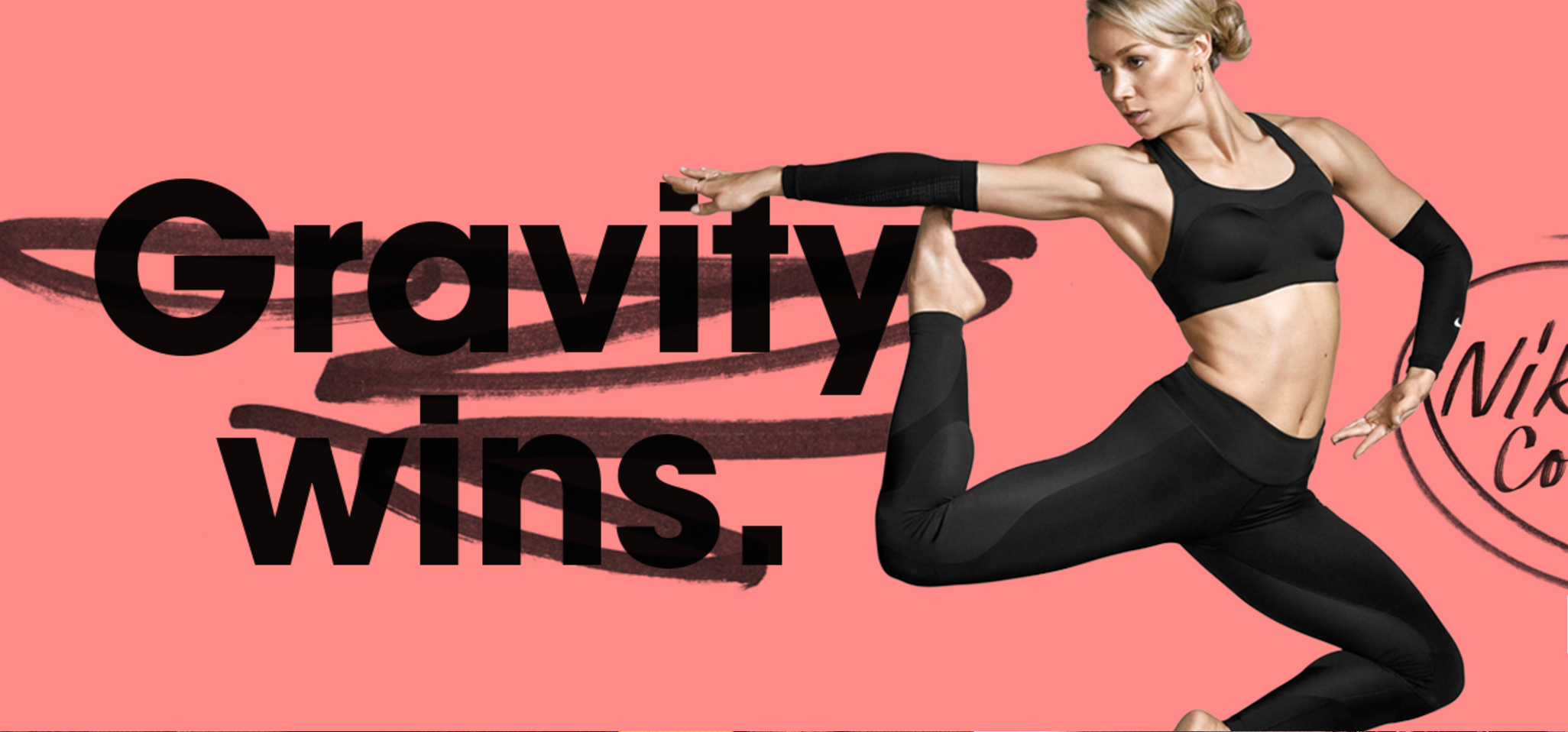 PHOTO FEAture of stefanie turner, nike store windows and billboards 2017
OVER THE PAST FOUR YEARS NIKE HAS BEEN FORTUNATE ENOUGH TO WORK WITH STEF ACROSS A NUMBER OF GREAT INITIATIVES AND EXPERIENCES. STEF IS A COMMENSURATE PROFESSIONAL AT ALL MOMENTS AND DELIVERS WELL CHOREOGRAPHED, HIGH ENERGY, AUDIENCE FOCUSED EVENTS AND PERFORMANCES. AS A PERSONALITY SHE IS DEPENDABLE AND A GREAT TEAM PLAYER. AS A TRAINER, SHE IS AN EXPERT, INCREDIBLE COACH AND ALWAYS FOCUSED ON DELIVERING A HIGH ENERGY RESULT. ITS BEEN A PLEASURE TO WORK WITH STEF AT ALL MOMENTS.
- BRANT HURST, BRAND MANAGER, NIKE
PHOTO FROM MEDIBANK MARDI-GRAS PARADE 2017
I've worked with Stef at both Nike and at Medibank and she has been a true professional and a pleasure to work with. Stef was tasked with the challenging role of choreographing a dance for 100 x Medibank staff to prepare for our inaugural appearance in the 2017 Sydney Gay and Lesbian Mardi Gras Parade.
She curated a dance that was very easy for our staff to learn, even though they were located across multiple states, and also provided a professional, warm and friendly team on the ground to help learn the dance and guide our staff through their very first parade experience on the day. Stef was very responsive, proactive and a great communicator in the lead-up to Mardi Gras and genuinely cared about delivering the best parade experience for Medibank.
- LAURENA ABRAHAM, Marketing Partnerships Manager, Brand & Marketing Customer Strategy & Portfolio, MediBank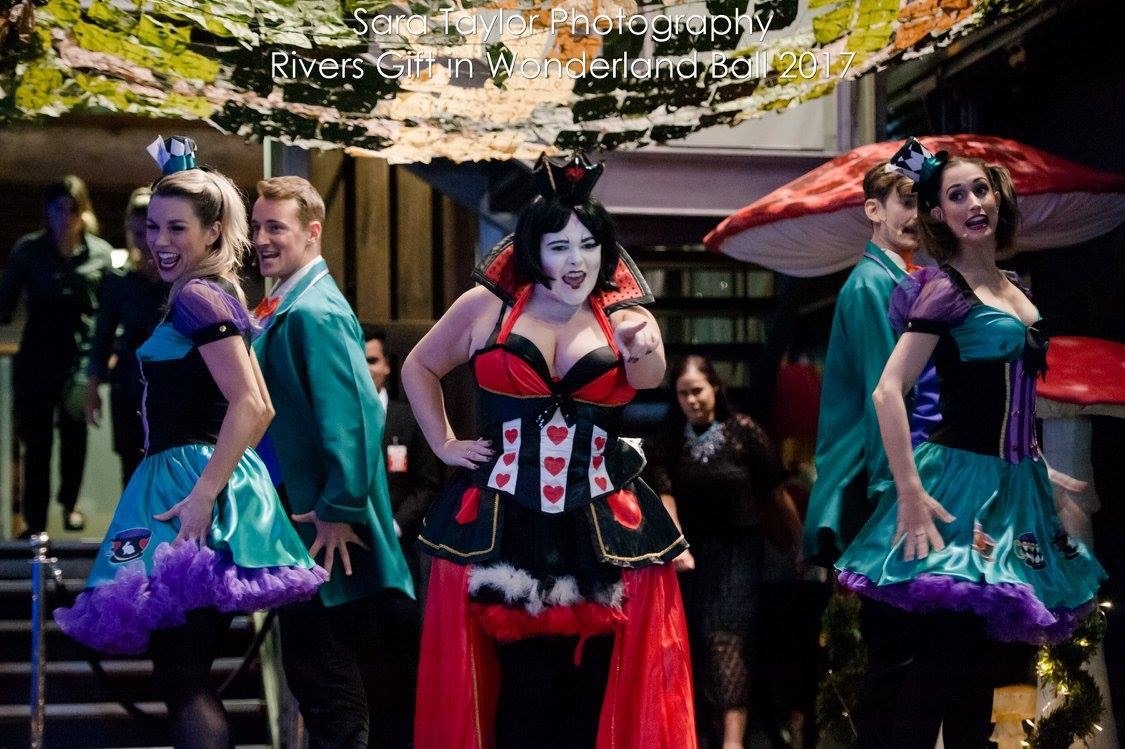 PHOTO FROM RIVER'S GIFT 'WONDERLAND' BALL 2017
Stefanie is my "go to" when I have an event requiring performers or a choreographer. Having worked with her for many years on numerous events, she always exceeds our expectations by delivering professional and outstanding performances. Having recently had her and her dancers perform at our biggest charity ball to date (250 guests) I look forward to working with her for many years to come.
- ALEXANDRA HAMILTON-WADDELL, Director 'River's Gift, Stamp Out SIDS'
PHOTO OF STEFANIE TURNER, taken at her pilates and yoga studio 'Performance pilates & Yoga' in melbourne.
"I VISITED THE STUDIO FOR THE FIRST TIME LAST WEEK AND HAD A SESSION WITH STEF. IF I COULD GIVE HER HIGHER THAN A 5 STAR RATING I WOULD!!! THE EXPERIENCE, KNOWLEDGE AND PASSION SHE HAS FOR FITNESS IS JUST UNBEATABLE.
SHE CREATED A PROGRAM SPECIFICALLY SUITED TO MY GOALS AND I HAD HER COMPLETE ATTENTION THROUGHOUT THE ENTIRE PROCESS (UNLIKE PAST EXPERIENCES WITH PTS AT THE GYM) .
I HIGHLY RECOMMEND STEF AND HER FABULOUS STUDIO. CANNOT WAIT TO COME BACK 💪👊👌"
NICOLE CICCERONE - CLIENT, PERFORMANCE PILATES & YOGA